Capital and Financial Risk Consultant
Finans og økonomi

– København
Would you like to support our business in ensuring that the strategic goals are met through effective risk management? Are you able to structure and convey complex ideas simply and effectively? Then this position could be for you.


Structuring and driving discussions, decisions, and actions in relation to Capital and Financial risks impacting the business strategy
You will be driving the ORSA(Own Risk and Solvency Assessment) process, i.e. leading and coordinating the ORSA process, managing key stakeholders, challenging and improving the process, and maintaining the overview of the full risk picture in Codan/Trygg-Hansa. You will also coordinate the Capital & Financial Risk reporting to the Quarterly ORSA Committee. 
Furthermore, you will be running stress tests to ensure that the company will remain solvent even in a distressed market situation, as well as driving the stress and scenario testing process (SAST), including leading and challenging key stakeholders.
As a natural part of the job, you will communicate with and influence stakeholders throughout the business, including senior management and the board of directors. You will ensure the guiding policies are maintained in relation to Capital & Financial risks. You will be expected to engage in a broad range of insurance technical areas including Risk Management, Underwriting, Reinsurance, Financial reporting, Budgeting, Capital Modelling, Reserving, Operation risk modelling, and stress and scenario testing.
You will report to the Head of Capital and Financial Risk, and this role is Nordic, based in Copenhagen.

Experience with Risk Management from business, staff or risk function
To succeed in this position we anticipate that you have at least 5-10 years working experience within the Financial service industry (Insurance, Banking). You also have:
Profound understanding of the P&C insurance industry
Knowledge about Scandinavian legislation for insurance operations and insight to Solvency II
Understanding of insurance accounting and balance sheet items
Master degree in Finance, Economy or the like
Strong project management skills
Fluent written and spoken English
Excellent communication skills, as well as being able to influence both technical experts and non-technical decision makers.
Experience preparing presentations and presenting for Senior executives
The ability to read and understand legislations both local and at the European level is very important 
In addition, you are highly structured, proactive, result-oriented and are able to create enthusiasm and motivation amongst people you work with.

We look forward to welcoming you to our team
The Capital and Financial Risk team is a part of the Compliance & Risk division and is responsible for the active risk management of financial reporting, investment, capital management, reserving, capital modelling, and reinsurance. The team consists of highly ambitious and driven employees who each are experts in their subject areas and who enjoy contributing to the team and sharing knowledge.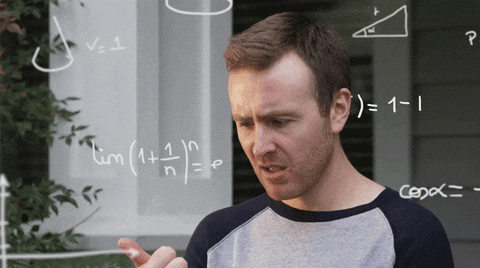 Application
Codan work together with Manpower Group on this recruitment and for further information about the role, please contact Senior Recruiter Julie Holme Kristensen, mobile 27780164. We select applications continuously so please apply by sending your application as soon as possible, no later than 21 September 2017. Welcome with your application!

Codan is one of Scandinavia's biggest insurers. We offer a broad portfolio of insurance products and solutions to private customers and to commercial customers. We are around 3,300 employees in Scandinavia and around 950 employees in Denmark. Codan is part of RSA Group, which is one of the world's leading multinational insurance groups. Read more about Codan on www.codan.dk. Follow us on Facebook: www.facebook.com/codanforsikring  and LinkedIn: www.linkedin.com/company/codan.
Send ansøgning
Eller kender du nogen, der dette skulle passe endnu bedre? Fortæl dem!